Mobileye Collision Avoidance System Keeps Your Fleet Safer
West Coast Meter stays up to date with Vehicle Safety. We are certified installers of Mobileye Collision Avoidance Systems, which is the latest advancement in accident prevention.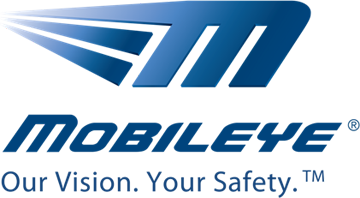 Mobileye utilizes an intelligent vision sensor that views the road ahead, like a bionic eye. It can identify objects in your driver's path that may pose threats, such as other vehicles, cyclists or pedestrians. The system continuously measures the distance and relative speeds of these objects to calculate the risk of your driver colliding with them.
The system can also detect lane markings and traffic signs alerting drivers when they veer out of their lane due to distraction or fatigue or when they go over the speed limit. When imminent danger is detected, the system emits visual and audio alerts that warn the driver with sufficient time to make necessary corrections. This all happens in real time.
The real-time warning system is what makes Mobileye so unique and essential. By warning drivers of potential collisions before they happen, the driver is given crucial time to react in the moment and possibly avoid a collision, or at a minimum, mitigate its severity.
For this reason, fleet managers worldwide are increasingly turning to Mobileye technology. Our trusted collision avoidance system has been installed in some of the world's best-run fleets, including ICEE, UPS, Dart Transit, Coca-Cola Hellenic, Abbott Pharmaceuticals, Veolia, CR England, DHL, and Kon. These global organizations have all experienced significant reductions in incidents, collisions and associated costs and so can your fleet, as well.
Mobileye FCW (Forward Collision Warning) Video